Over the weekend I made a 'Pull Request' to the PlayOnLinux project to be included in their game directory for 'Phonenicis' (basically PlayOnLinux 5). This is a complete rewrite of this popular tool for running Windows games on Linux, and is not yet officially released. However, it has been very stable for me, and is a very very easy way to play EE on Linux.
If you are lucky enough to have Phoenicis in your distribution, just install it an "Earth Eternal - Valkal's Shadow" should appear in the Apps section under Games. If not, you'll have to build it yourself. No doubt more packages will turn up eventually. You can find out more here - http://wiki.playonlinux.com/index.php/Building_PlayOnLinux_5
Once you've got the Phoenicis app installed, this is what you will see ...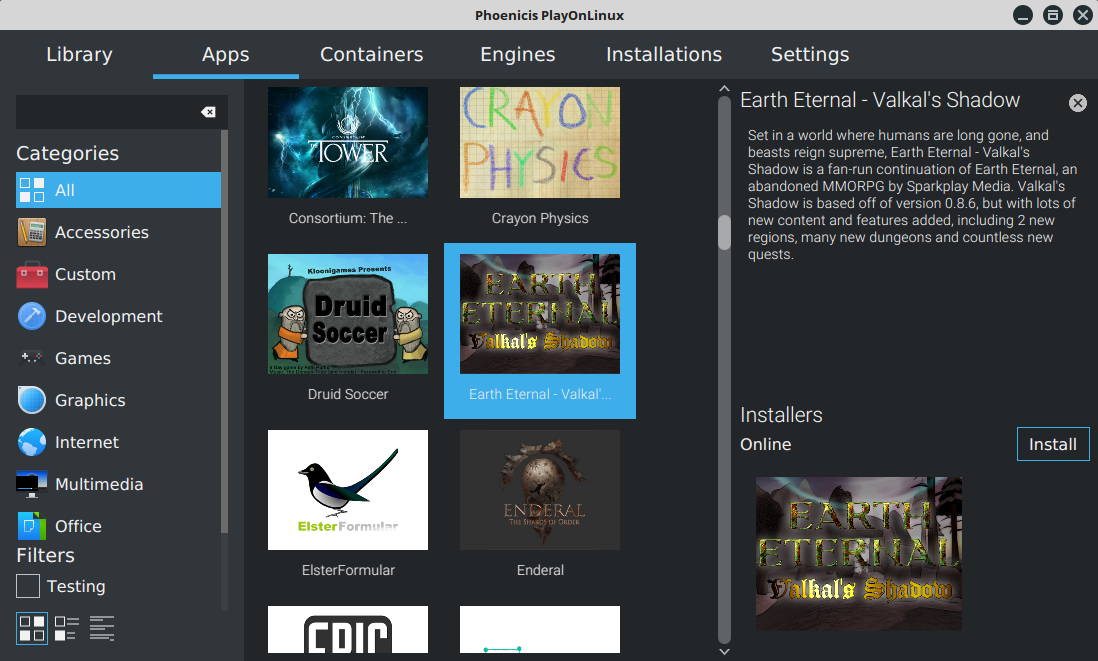 You then just click Install, and Phoenicis does the rest! Once complete, the EE client will be in your library.
Cool huh!
Em